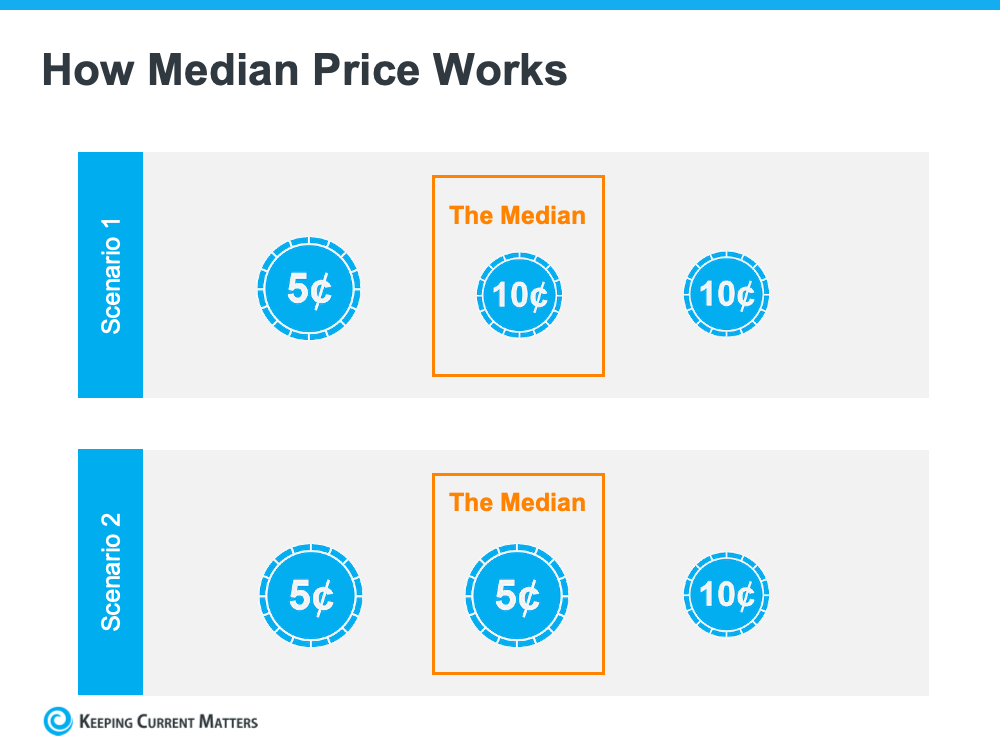 In both cases, a nickel is still worth five cents and a dime is still worth 10 cents. The value of each coin didn't change.
That's why using the median home price as a gauge of what's happening with home values isn't worthwhile right now. Most buyers look at home prices as a starting poing to determine if they match their budgets. But, most people buy homes based on the monthly mortgage payments they can afford, not just the price of the house. When mortgage rates are higher, you may have to buy a less expensive home to keep your monthly housing expense affordable. A great number of 'less-expensive' houses are selling right now for this exact reason, and that's causing the median price to decline. But that doesn't mean any single house lost value.
When you see the stories in the media that prices are falling later this week, remember the coins. Just because the median price changes, it doesn't mean home prices are falling. What it means is the mix of homes being sold is being impacted by affordability and current mortgage rates.
Bottom Line
For a more in-depth understanding of home price trends and reports, reach out to us.